Mark Ralston currently performs a show full of amazing songs and celebrity impressions. Mark has a variety of shows that include dancers, a live band, or a solo performance. All of these shows encompass Mark's great ability to do many impressions in speaking as well as singing the songs in the voices of great performers of the past and present. Below is a partial listing of the many impressions that Mark performs, and special requests are always welcome!
POLITICIANS / SPORTS: English, Hillbilly, Indian, Jamaican, Evangelist, Italian, Ronald Reagan, George Bush "41", Bill Clinton, Robert Kennedy, Ross Perot, Jesse Ventura, Martin Luther King, Hulk Hogan, Randy "Macho Man" Savage, Harry Carey, Howard Cosell, and Muhammad Ali.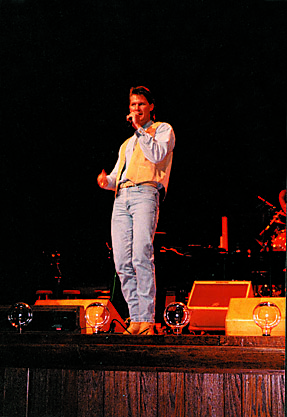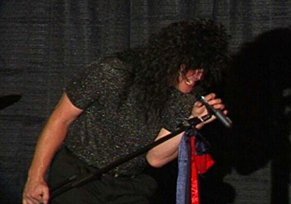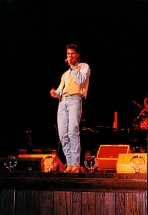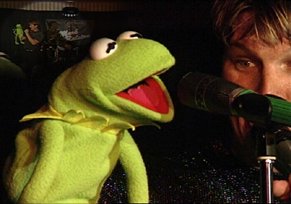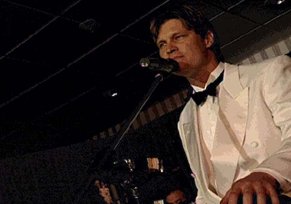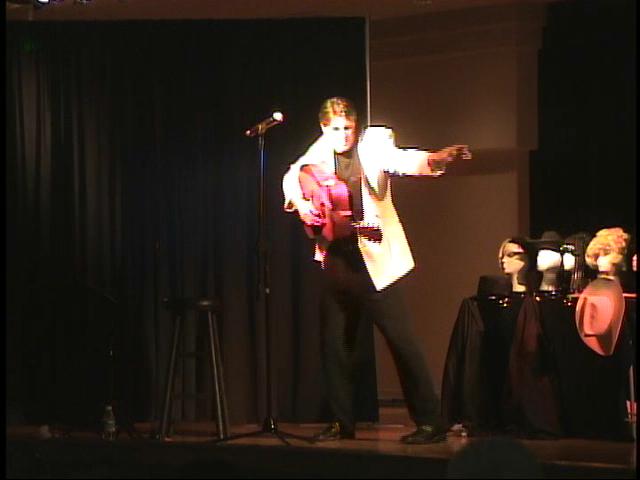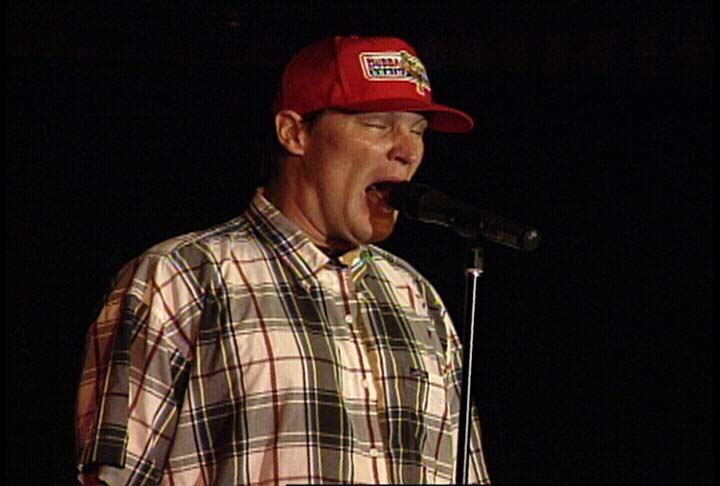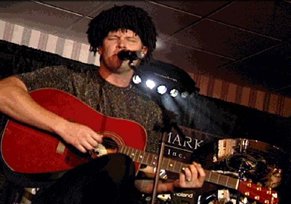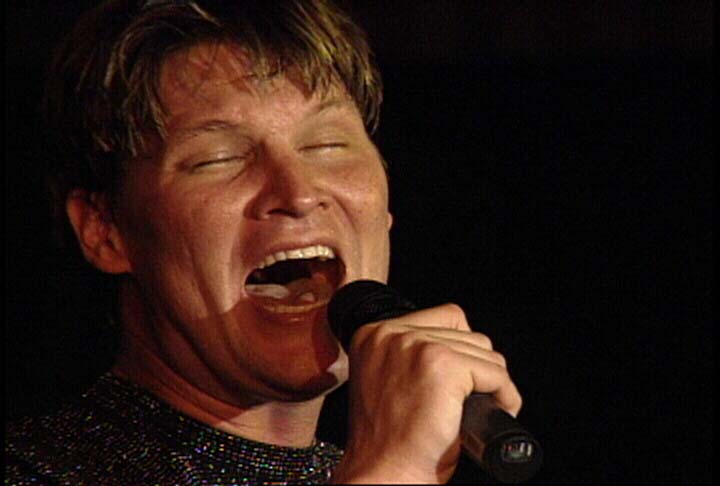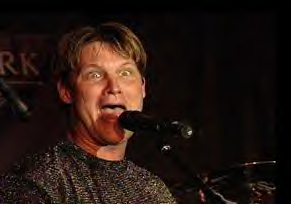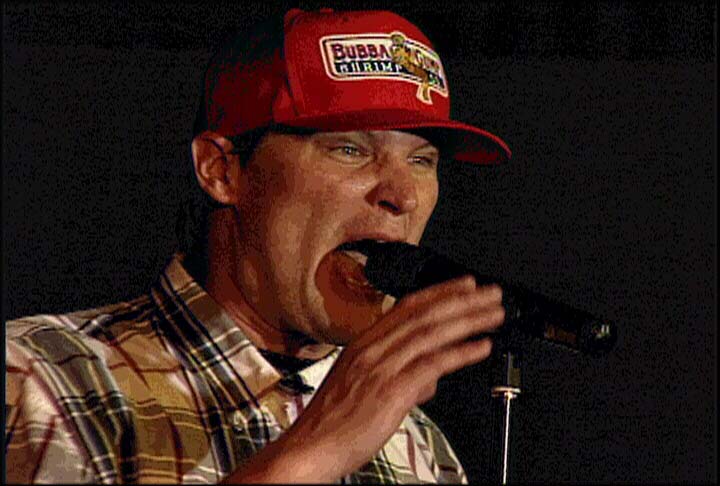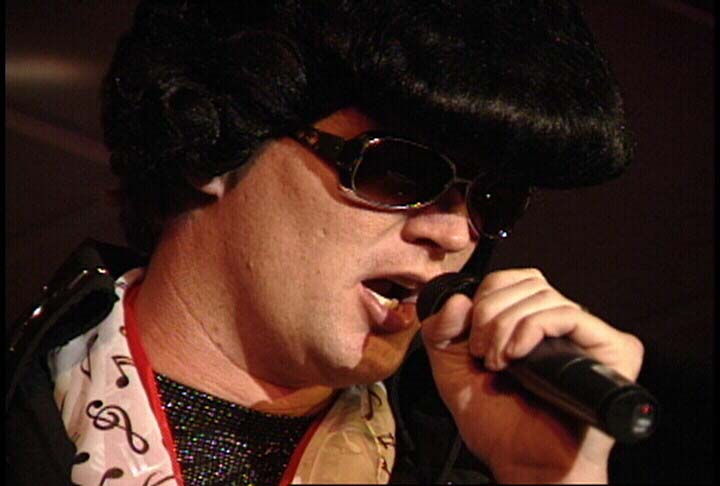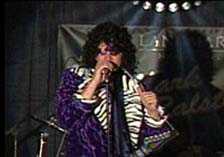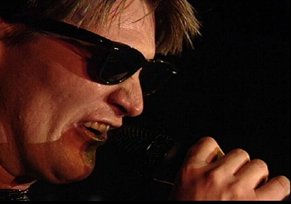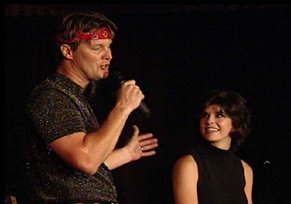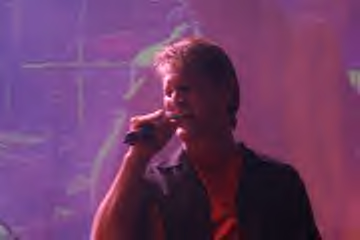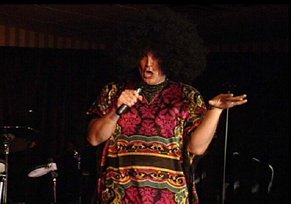 CARTOONS / ACTORS / T.V. PERSONALITIES: SpongeBob, Cookie Monster, Grover, Elmo, Yoda, Mickey Mouse, Darth Vader, Ernie, ET, Kermit, John Wayne, Eddie Murphy, Bill Cosby, James Earl Jones, Sean Connery, Arnold Schwarzenegger, Jimmy Stewart, George Burns, Pauly Shore, Clint Eastwood, Katharine Hepburn, Gabby Hayes, Tom Brokaw, Wolfman Jack, Crocodile Hunter, Johnny Carson, Robin Leach, Larry Flynt, Zig Ziglar, and Edith & Archie Bunker.
FAMOUS CHARACTERS: Fire Marshall Bill, Antwon "The Bum", Stuart, Mrs. Swan, Carl from "Slingblade", Rocky, Church Lady, Forrest Gump, Pee Wee Herman, and Hannibal Lecter
SINGERS: Neil Diamond, Dean Martin, Johnny Cash, Bing Crosby, Harry Connick Jr., Garth Brooks, Randy Travis, Willie Nelson, George Jones, B.J. Thomas, George Strait, Sammy Davis Jr., Ray Charles,Tina Turner, Frank Sinatra, Julio Iglesias, Tom Jones, Hank Williams Sr., Earnest Tubb, Billy Ray Cyrus, Bob Dylan, Tracy Chapman, Elvis Presley, Michael Jackson, Louie Armstrong, Barry Manilow, Prince, Aretha Franklin, Perry Como, Lyle Lovett, Bob Dylan, and many more.
1. 1hr Legends of Music Impressions Show
2. 1hr Legends of Country Impressions Show
3. 45min Elvis Gospel Show
4. 45min Elvis Tribute Show
5. Classic Crooners Concert
6. Classic Crooners Christmas Concert
*Custom Shows"