Mark is a versatile performer who started out as a kid mimicking the famous voices of the stage and screen. In middle school, Mark would do afternoon announcements as Howard Cosell, Mahammad Ali, and Ronald Regan. He began his early professional career by entering and winning karaoke contests.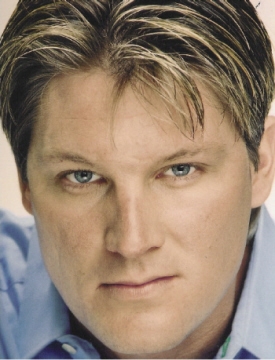 Once, while performing at one of these karaoke contest, he was asked to audition for Opryland Entertainments "Music Country Music" show. This show selected artist from around the country that could sing like various country stars of past and present. Immediately, Opryland recognized the versatility and vocal ability of Mark, and signed Mark to his first of many professional entertainment contracts in 1994.
During this time Mark had the opportunity of a lifetime to perform on the stage of the Grand Ole Opry. After entertaining for Opryland Mark traveled back home to Florida and earned his B.A degree from the University of South Florida. During this time, Mark was signed to work as a professional actor and entertainer for Walt Disney World. For over 2 years Mark performed at Disney Studios, in the "Hunchback of Notre Dame a Musical Adventure."
Following his performing at Disney, Busch Gardens asked him to perform in various shows at their park. In 2002, Mark set out with his sister and brother-in-law to develop his own unique show filled with impressions of various famous entertainers. Since then, Mark has been performing his impressions shows for numerous resorts, cruise lines, theme parks, casinos, and corporate functions.
Favorite entertainers: "The King" Elvis Presley and Dean Martin
Favorite Foods: Italian sub sandwiches!!!
Hobbies: I enjoy the beach and the mountains, as well as traveling.